We as a generation were born with resources available to us at a switch of a button. But would that be the same considering our irresponsible usage?
Let's make a few lifestyle changes and teach our kids to become eco-friendly and live in a sustainable environment and household.
Do not encorage your kids to take long showers. Teach them to take a bucket water bath and advice them on keeping the taps shut. If they brush their teeth with running tap water, show them how water is needed only while rinsing the mouth. Tell them the importance of water in our lives and how it is essential to survive.
Encourage your children to use both sides of the paper. Tell them how papers are made from trees and the importance of trees in our lives. Adopt paper savvy techniques like using of eco-friendly notebooks and e-newspapers instead of hardback papers.
PLANT TREES, INHALE FRESH: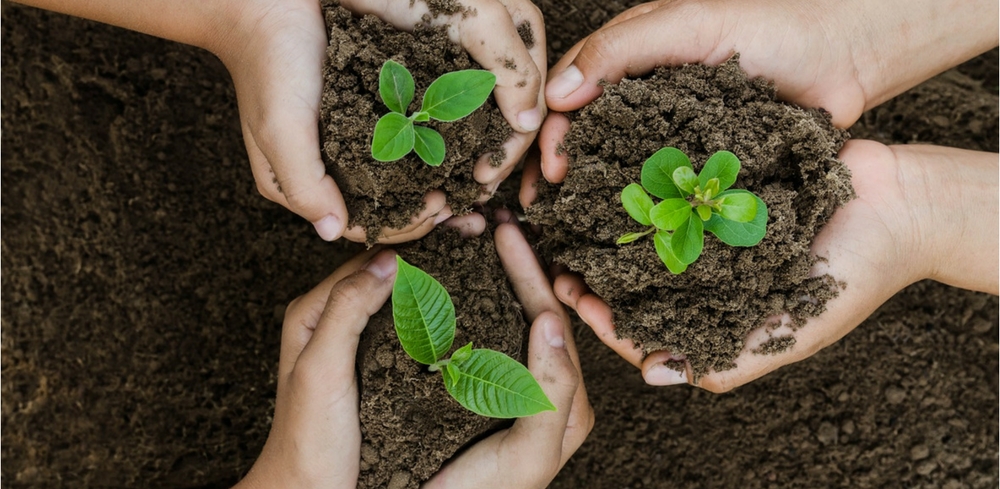 Plant trees in your backyard with them. You can teach them the art of gardening and also tell them about compost pits. It is a good hobby for your kids to row up nurturing a living organism and to be compasssionate towards others.
Making interesting and useful objects at home from waste will be a good bonding activity. One can make creative items like newspaper wall hangings, old plastic bottles can be made into show pieces or pen stands,etc.Show them how to reusee than discarding and hence creating less wastage.
Use tote bags or bins when shopping, say no to the plastic shopping bag. Select packaging that does not have a lot of excess waste. Use dinnerware that can be washed instead of paper plates and plastic ware. Only buy things that you will use in the immediate future.
Give your discards a chance at a second life by holding a yard sale or donating items to Goodwill, the Salvation Army, Habitat for Humanity, or other charitable outlets. Contact schools and nursery schools to find out different types of items they reuse for art projects. Donate used books to the Library. Several organizations take used cars and even boats.