India had a record single-day surge of 24,879 Corona cases taking the cases to 7,67,296 on Thursday, with Maharashtra, Tamil Nadu, Karnataka, Delhi, Telangana, UP and Andhra Pradesh contributing to around 75 per cent of the new cases, according to the Union Health Ministry data.
The death toll climbed to 21,129 with 487 new deaths, the updated data at 8 am showed.
There have been 4,76,377 recovered cases, while there are 2,69,789 active cases of coronavirus infection in the country.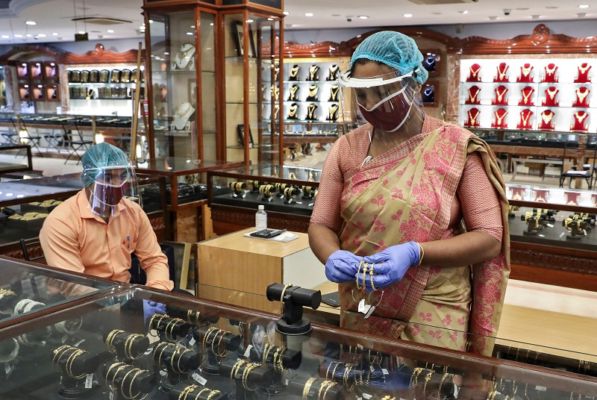 "Around 62.08 per cent of patients have recovered so far," an official said.
The total number of confirmed cases included foreigners.
Of the 487 deaths reported in the last 24 hours, 198 are from Maharashtra, 64 from Tamil Nadu, 54 from Karnataka, 48 from Delhi, 23 from West Bengal, 18 from Uttar Pradesh, 16 from Gujarat, 12 from Andhra Pradesh, 11 from Telangana, 10 from Rajasthan, seven from Madhya Pradesh, six each from Jammu and Kashmir and Odisha, three each from Bihar, Uttarakhand, Punjab and Haryana and two from Assam.
India is seeing huge surge in cases with almost 20,000 to 25,000 new cases every day. The positive fact is that recovery rate is very good around 61 % and death rate is also nearly 4-5% .India is facing many tensions amid such pandemic ie border disputes with China, terrorist attacks from Pakistan as well as internal attacks from gangsters. But India would soon sort out things and pave way for world to recover from this crisis.
Categories: Education, Entertainment, Guest-Posts, Health, India, Jobs, News, Personality and Self Help, Science, Social Issues, World